Congratulations to physics graduate student Amanda Tan for winning a UC Merced "faculty mentor" fellowship.  This prestigious fellowship is awarded to prepare future faculty and provides a year's funding plus a travel stipend.
Amanda's research project focuses on active biological materials, in particular microtubules and molecular motors. She is collaborating with the Xu lab at UC Merced and will have her first paper with the group out soon.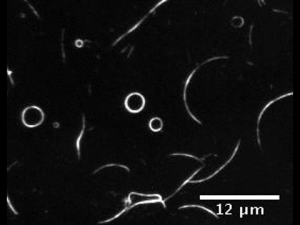 The award assists recipients in acquiring and developing advanced research skills under faculty mentorship and is aimed at increasing the number of students who complete their Ph.D. degree and successfully acquire a faculty appointment.