Congratulations go to Joe, who was selected to receive funding for the Spring  and Fall semesters as a CREST fellow.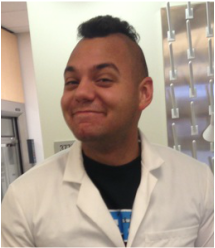 The CREST center (Center for cellular and biomolecular machines) is funded by the National Science Foundation and you can read more about their work and opportunities here.
Joe is working on kinesin – based  microtubule transport and active matter.